Our Product
We, Adwaith Textiles, have been recognized by major corporate buyers in India for the fine quality of yarns produced in our Mill. We provide customized quality yarns produced out of 100% cotton., comprising of specialised blended yarns, Lycra Core yarn, PVA yarn(Zero-twist yarn), Slub Yarn, Hosiery Yarn, and Weaving Yarn in Compact Spinning System.
We are open to manufacture of high twist cotton yarns, Linen Yarns and Australian cotton yarns depending on the need of different yarn textures of the market.
Global Presence
Customers are our pride and achievement. We have customers with different standards and requirements all over India. We believe that the quality of our yarns and constant monitoring of the production processes is the reason behind for our customer base. Some of the world's best brands producing textile made-ups, shirting, sheeting, and apparel are our proud customers. We extend our services by exporting yarns to various countries like Australia, Europe, Myanmar, Sri Lanka, Bangladesh and the USA.
Our contribution to the Environment
?We are taking more care for segregating contamination by Manual picking by employing appropriate skilled employees by Pre opening the cotton which is a separate process which helps to reduce the contamination level in Yarn?
The Natural fabrics with the help of organic yarns in which harmless methods are being employed for dyeing.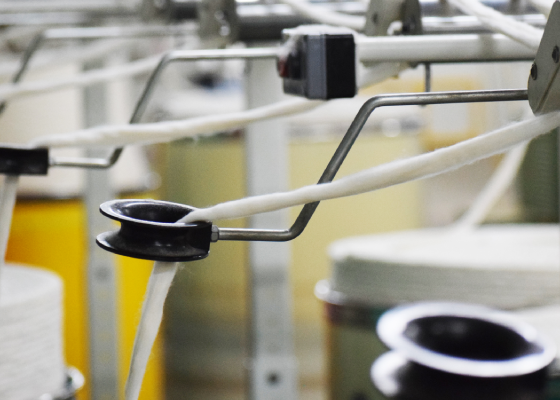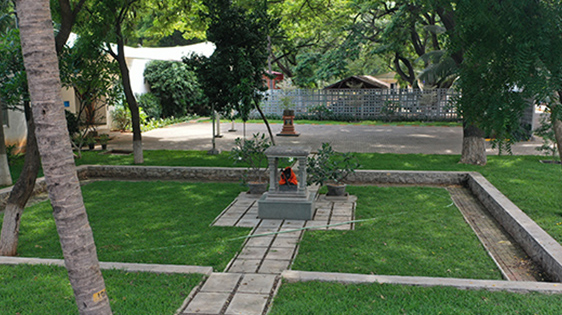 COUNT RANGE RING : (NE) 16S – 80S
INSTALLED CAPACITY : 21 Machines / 36000 spindles
PRODUCTION/DAY : 10 Tones per day
SPECIALTY YARNS : Core Spun Yarn-Caipo, Caipo Slub Yarn
Products : Carded, Compact, Slub, Core spun, High Twist, TFO, PVA yarn(Zero-twist yarn), Gassed Mercerised yarn on cone and Dye cheese
Loom : T SUDOKOMA Airjet looms ZAX 002 I (360 CM) – Grey and Finished Made ups.
Raw material : GIZA, Organic, BCI, TENCEL, Lycra, Australian cotton